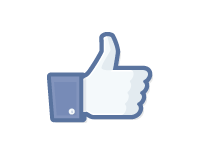 La plus grosse entrée en bourse de l'histoire: Facebook, devrait avoir lieu en mai 2012 selon le Wall Strette Journal. 
D'après les premières tendances, Facebook pourrait lever 10 milliards de dollars et être ainsi valorisé (après seulement 8 ans) à 100 milliards. En 2011, Facebook a gagné 1 milliard de dollars, sur 3.71 milliards de CA et compte aujourd'hui 845 millions de profils. Le milliard est prévu en août. 
On ne connait pas encore la date précise, mais cela semble se confirmer pour mai 2012. Le timing est entre les mains de la SEC (la COB américaine) et non de Facebook. Mais déjà sur le second marché, la demande est croissante et la valorisation approche déjà les 105 milliards de dollars. 
Dans le dossier qui a été déposé, Facebook reconnait une forte dépendance à Zynga: "
"Apps built by developers of social games, particularly Zynga, are currently responsible for substantially all 
of our revenue derived from Payments".