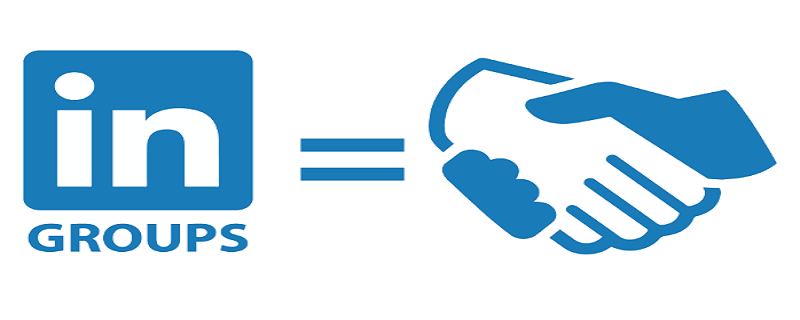 Les groupes LinkedIn, ce n'est pas fini. Personnellement, je n'ai jamais cru à la fin des groupes, annoncée par de nombreux "experts". Je n'ai pas fermé mes groupes LinkedIn, je ne les ai pas transférés ailleurs, j'ai continué à y contribuer et ils m'ont même apporté des leads et des clients en 2017.
Je ne réécris pas l'histoire a posteriori, je l'ai écrit dans plusieurs articles ou commentaires et ce il y a quelques jours encore.
Tôt ce matin, LinkedIn m'a envoyé un email et un Inmail pour me dire que les groupes faisaient bien partie de l'expérience LinkedIn. Ce message est très clair sur le fait que les groupes sont au coeur de LinkedIn et ils vont être améliorés pour renforcer leur place dans l'expérience LinkedIn.
Changements annoncés :
Découverte facilitée
Accès facilité (depuis la page d'accueil).
Les derniers contenus des groupes apparaîtront dans les notifications et seront intégrés au flu de la page d'accueil.
On pourra poster des vidéos dans les groupes.
On pourra mentionner des membres (avec @).
Pour l'instant, cela reste au stade de l'annonce, sans date de lancement.
Seul changement : la fin de l'app Goups iOS à partir du 15 Février 2018.
Les groupes LinkedIn ne sont pas des lieux d'auto promotion (comme les articles ou les posts par exemple). Les groupes sont des espaces de discussions et d'échanges au sein de communautés d'intérêts professionnels, qu'ils soient sectoriels ou thématiques.
Voici le message reçu de LinkedIn :
Cyril,

We're currently working on making some changes to the LinkedIn Groups experience, and because you are one of our expert users, we wanted to give you some advance details on what's coming. Groups is at the heart of what makes LinkedIn a trusted place for professionals to help and support one another, and the changes we're planning will make Groups a bigger part of the main LinkedIn experience.

Our focus on re-integrating Groups back into the core LinkedIn experience means that we will no longer be able to support a standalone iOS app for Groups; that app will stop working as of February 15, 2018. But please know that your existing group memberships and contributions will not be affected as part of that change.

As a preview, here are some of the improvements you can look forward to when we roll them out to the main LinkedIn Groups web and mobile experiences:

Discover and access Groups more easily. You'll be able to access your Groups right from the homepage, and you'll see the latest content from your Groups in notifications and the homepage feed.
Be a part of richer conversations. You'll be able to post videos into your groups, @mention the members you want to weigh in, and keep the conversation going by replying to comments.
Ultimately, our goal is to create an even better Groups experience within the primary LinkedIn applications, so we are putting our focus there over the coming weeks and months. We'll be sending you updates as these improvements and many others become available. Stay tuned!